vins.wine

Wine Tourism Bordeaux, Cognac-Charentes
Discover the vineyard and the terroirs, Bordeaux wines, cognac, pineau des Charentes, Charentais IGP wines. Good road to meet the winegrowers of Bordeaux and Charentes.
The Bordeaux Vineyard and the Charentais Vineyard Wine enthusiasts will enjoy them and others will enjoy the magnificent scenery.
Vineyard of Bordeaux and Vineyard of Cognac-Charentes, two world famous names, two vineyards of the French Atlantic Coast, a wine vineyard and an alcohol vineyard, two different "wine cultures".
The Bordeaux vineyard is the largest quality vineyard in France, entirely devoted to the production of wines of appellations.
The Cognac and Charentes vineyards extend north of the Bordeaux vineyards. The Cognac vineyard is famous all over the world for its brandy. Pineau des Charentes is a great liqueur wine and Charentais IGP wines are constantly growing in quality and volume.
The 'Maisons du Vin' and the trade organisations, publish leaflets, index cards and guides which allow one increased knowledge of the vineyards. But more important ways of finding out about wines are by personal discovery, by-word-of-mouth and intuition.
You learn much more about terroirs, vines, wine making and vintages during conversations with wine producers, a glass in hand, in the cellars or tasting rooms.

The Bordeaux Vineyard
The whole vineyard of Bordeaux extends over more than 100 000 hectares.
From Royan, the Médoc area with the prestigious appellations, and the Blaye-Côtes de Bordeaux and Côtes de Bourg appellations, are within one hour's drive.
It would really be a pity not to take advantage of that and to do some tours. Wine enthusiasts will enjoy them and others will enjoy the magnificent scenery.
A bit further away, about 130 kilometres from Royan, we recommend driving down to Saint-Emilion to visit the town and the famous vineyard.
On the East and West sides of the Gironde estuary and from North to South, you can drive many kilometres on small roads passing numerous Châteaux .
The term "Château" in this area, refers to the property and does not always indicate an historic house.
A large number of these Chateaux are open for wine tasting and purchasing on the spot, others can be visited by appointment only and some are not open to the public at all.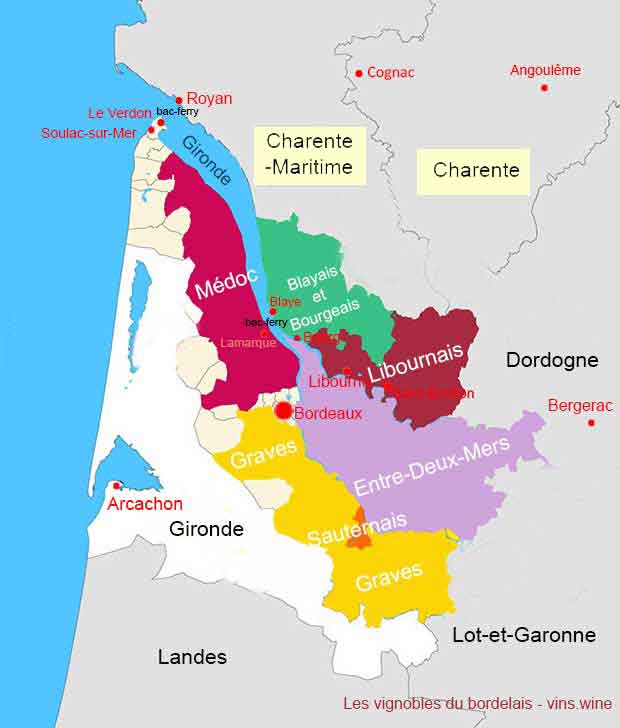 The Ferries and Crossings of the Estuary of Gironde
There are two connections by ferries, allowing a combination of travel and tourism on the estuary of the Gironde.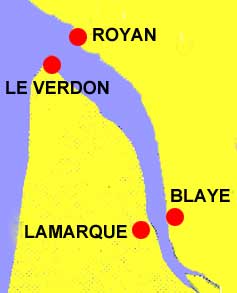 schedules of the crossing Royan – Le Verdon
schedules of the crossing Blaye - Lamarque

The Cognac-Charentes Vineyard
Both Charentais departments, the Charente and Charente-Maritime produce wines intended as a basis for the production of cognac and pineau des Charentes, but they also produce a vast range of local wines, the Vins Charentais IGP.
The Cognac-Charentes vineyard with 80 000 hectare surface is the second largest french vineyard after Bordeaux.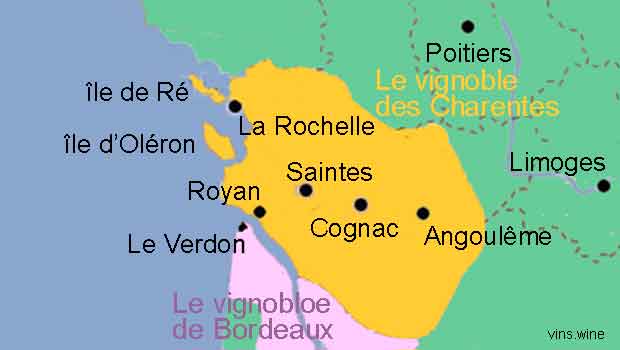 Escapade à Bordeaux
Bordeaux, capitale mondiale du vin et ensemble architectural unique
Ouverture vers le monde, urbanisme du siècle des lumières, homogénéité de son architecture, culture, évolution et modernité, Bordeaux, inscrite le sur la liste des sites du Patrimoine mondial de l'Unesco, est plus que jamais incontournable.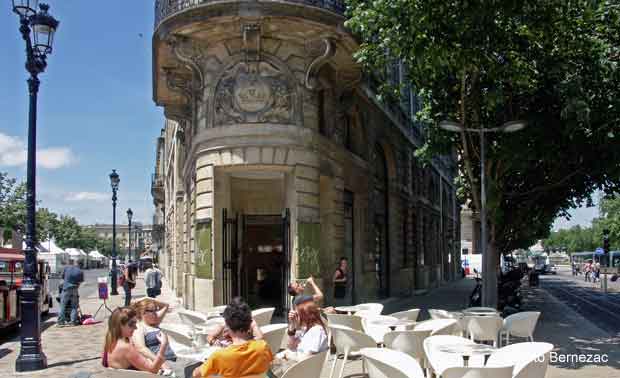 Bordeaux, l'immeuble du CIVB et son bar à vin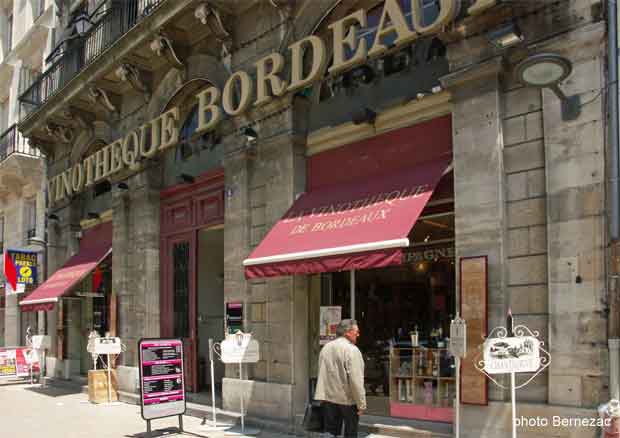 Bordeaux, Cours du 30 juillet, la Vinothèque, caviste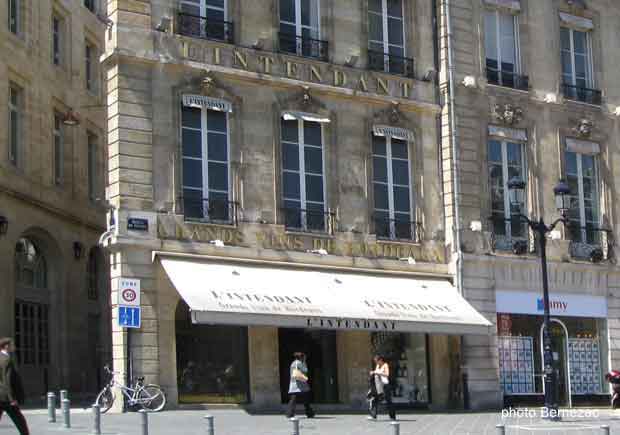 Bordeaux, les façades des allées de Tourny et le caviste L'Intendant
> balade découverte de Bordeaux
Escapade à Saint-Emilion


Saint-Emilion, les vignes et la Grande Muraille
En vacances en Charente-Maritime, Charente, sur l'estuaire de la Gironde ou en Dordogne, réservez une journée pour visiter Saint-Emilion
Escapade à Cognac - Charente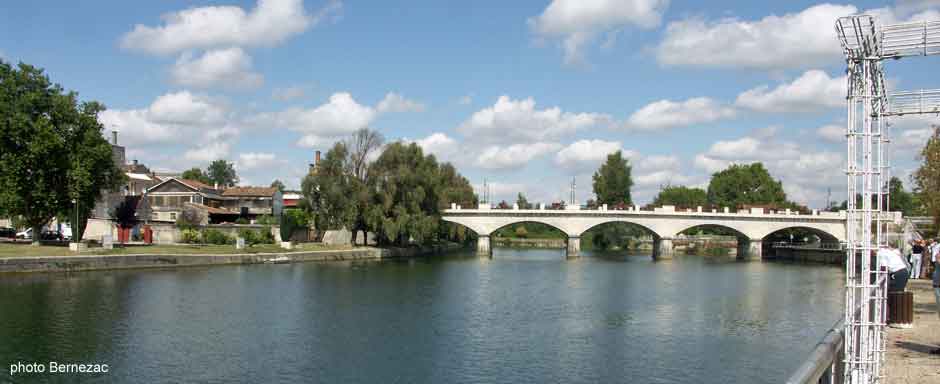 Les quais de la Charente, la vieille ville, la visite des grandes Maisons de cognac... Le centre ville avec ses rues piétonnes, la place François 1er avec ses terrasses, cafés, restaurants, commerces... > visitez Cognac
Escapade à Jarnac - Charente

L'histoire de la ville de Jarnac est indissociable du fleuve Charente. Comme pour sa voisine Cognac, la Charente et les gabarres ont largement contribué au développement de la ville avec le commerce du sel, du vin, des eaux-de-vie... > visitez Jarnac

From bernezac.com, was born vins.wine!
The Vins.wine internet portal is published by the Bernezac Communication agency, based in Saint-Palais-sur-Mer in Charente-Maritime, an agency that publishes tourist portals since 2003.
Launched online in 2003, the Bernezac.com portal - Tourism and Holidays on the French Atlantic Coast - To See, To Do - To Know - To Taste - Accomodation, is today a regional portal of reference in the field of heritage tourism, activities, leisure, entertainment, services ... in the Charente-Maritime sector, Gironde estuary, Charente, Marais Poitevin.
The interest of internet visitors to bernezac.com, for outings in the vineyards and meetings with winegrowers available and organized to receive them at the property, is growing, either during the summer holidays or during short stays in the wings of the season.
In addition, it appeared to us that it was not so easy to organize at a moment's notice, an outing in the vineyards close to his place of stay and in accordance with his tastes and his possibilities of movement.
These observations and a long-standing knowledge of the Bordeaux vineyard and the Cognac-Charentes vineyard, have led us to develop and put online Vins.wine, local wine tourism portal, Bordeaux and Cognac-Charentes.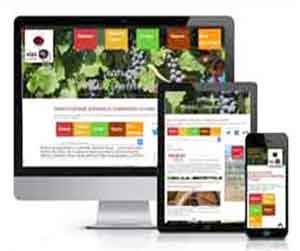 Our ambition is to bring to your attention quality information and addresses, classified by vineyards and wine-growing communes to facilitate the choice of your routes.
The Vins.wine portal, which can be viewed on a computer, tablet and laptop, supports you in the vineyards.